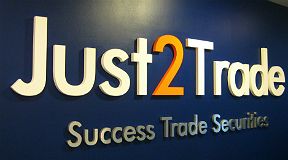 Three-dimensional or 3D Logos is an area where we really shine!  A 3D Logo on your lobby wall can set the perfect mood or convey the most professional image to your clients.  We offer stainless steel, aluminum, brass, copper, laminate and custom painted dimensional lettering and logos.
 We love to take your artwork and help you conceptualize the most amazing dimensional interpretation of your corporate brand possible and match your budget. 
We Can Get Really Creative with Your Logo!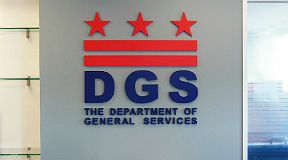 Cut Out & Painted PVC 3D Logo
Painted foam, PVC, acrylic, fabricated metal, laminated faces - the possibilities are endless in what we can create for you.  Stainless Steel isn't always the right fit but Satin Aluminum just might be the right price. From stainless steel or brass through the perfect corporate color match, let us help you dream how great your logo can look in your lobby.  We want to impress you as well as your clients.
How to Order Dimensional Lettering
The easiest way to get a quote on your corpoate logo interpreted into dimensional signage is with 3 simple steps.  1.) email us your logo - we prefer a high res PDF or vector .eps file.  2.) email us a quick photo of the lobby - showing the reception counter and wall where your logo will prominantly be displayed & 3.) some quick measurements.  Either measure the height and width of the wall or even just measure something in your photo.  If your logo will be mounted on the wall behind the receptionist and the desk is 6 feet long, that may be all the measuring you'll need to do!  From there we can discuss the look & budget to get this project in the works for you.  It will be fun, we promise!