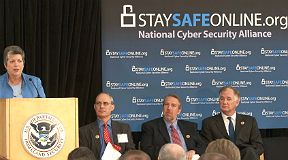 Non-glare Vinyl Backdrop Banner
One huge benefit of our vinyl banners, besides the "next day" turnaround is their great value.  You really get a lot of bang for your buck!  A vinyl banner from Next Day Sign Express DC is not only durable, rollable / extremely portable but we'll create a custom design just for you with an amazing impact.
We mainly offer 3 Banner Options:
1.) Our 13 oz. reinforced vinyl banner (glossy or matte finish) - great for indoors or outdoors.
2.) Thrifty Banner 10 oz. reinforced banner glossy banner material - great indoors or outdoors; just a little less expensive.
3.) Fabric Banners - wrinkle resistant material, sewn & hemmed on all 4 edges.
Banner Finishing: grommets are included at no extra charge, pole pockets run along the top & bottom edges.
- Step & Repeat Backdrop banners, often called "Wallpaper" banners & used in Photo Shoots or Videoconferencing
See Banner Stands under Displays & Stands
Vinyl, Fabric and Mesh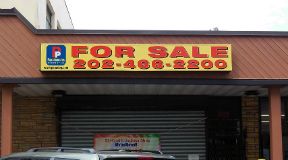 We create custom banners for:  Trade Shows, Memorable Events, Step & Repeat, Backdrop & Video Conferencing banners, Birthdays, Church banners, Fabric banners, Family Renunion banners, Graduations, Mesh Construction Site banners, Retractable banners...you get the picture.