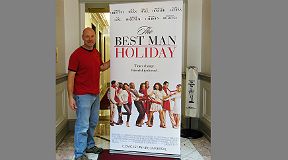 Retractable Banner Stand Display
Making signs, banners & posters is what we do well but along the way we've had to expand our product line here & there.  We've seen & tried many stands and displays but only a few we can get behind & promote to our valued clients.  We've carefully chosen from select banner stands, retractable pop up displays & trade show displays to properly showcase the signs we make.  We prefer quality, professional solutions that are easy for you to set up and make you look good, too.
Trade Shows, Events, Meetings & Conferences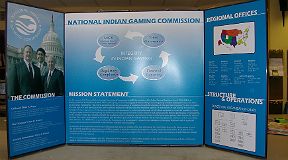 Travel for work much?  This foldable, portable, tabletop display could be the thing you need.  Ask us about different displays that travel well for your next meeting.  Don't just show up empty handed at your next meeting without our signs and displays to back up your presentation.