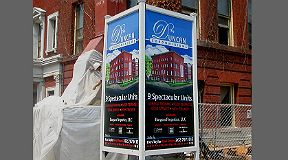 Post & Panel Wooden Site Sign
Wooden exterior signs are a great way to advertise your business, sell a property or rent out some space.  MDO which is 1/2" thick painted plywood has a presence that other substrates don't offer.  There's something solid and even more permanent about a MDO Site Sign.  It shows you don't skimp and buy the cheapest low qualty signs.  Only the best for you!  Outdoor wood signs with painted posts, trim mouldings and fancy finials can be super fast for us to create and yet last for many years while maintaining a quality look.
Real Estate Site Signs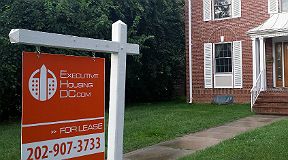 PVC Plastic Hanging Realty Sign
You want maximum impact from your signs along with legibility.  Let us help you choose colors, fonts and the design that makes your sign say "Pow!".  Our designers can work with your corporate logos and colors to generate a sign with maximum impact.